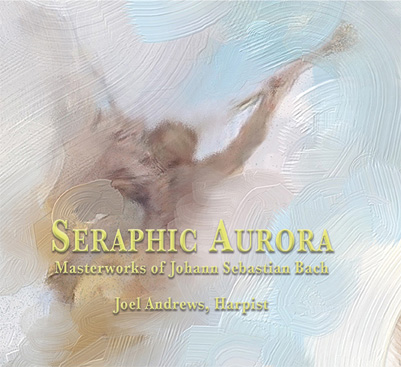 Seraphic Aurora
Masterworks of Johann Sebastian Bach
Joel Andrews, Harpist
"Masterful harpistry--a crowning achievement"
Dear Friends and music lovers, we are thrilled to announce the long- awaited arrival of Joel Andrews' exquisite new CD, "Seraphic Aurora". This is truly one of Bach's masterpieces.
Mr. Andrews brings exquisite nuances and mastery to new heights, as Bach comes alive with his expression and brilliant interpretive subtlety.
Included are the "Prelude No. 1 in C Major" -- "Prelude No. 8 in Eb minor" -- "Partita No. 2 in D Minor" (includes the celebrated "Chaconne") -- along with his sublime improvisations in the style of Bach, "Seraphs of Light" and "Aurora Borealis".
It is a divine expression of his finest musicality and gifts.



Dear Friends and Fans of Joel Andrews,
Joel Andrews was a harp master who gave many uplifting, angelic harp concerts all over the world. If you were lucky enough to have attended any of those golden concerts, you will surely remember Joel and his exquisite transcendental harp music.
Lots of info about Joel Andrews on his Facebook page, here
https://www.facebook.com/joelandrewsmusician/
As some of you may know, Joel peacefully passed from this world in April, 2019. However, he left us with an incredible legacy of great recordings, but until recently, Joel's recordings were available only on cassette tapes and CDs. But now, the world of technology has taken us into the digital realm beyond physical objects! No more plastic tapes or plastic discs in plastic cases! Just pure sound—called "streaming"—that is broadcast on the internet. You can access this sound from your computer, tablet or smart phone via special links that we are sending you, below. You just click on the blue links, below, and the music magically comes to you❣️
Joel's album "Ave-Maria and Chakra Meditation" is the first of his many albums of celestial music to be launched by Valley Entertainment (
https://www.valley-entertainment.com
) in online streaming format.
You can hear the whole album FOR FREE by opening a FREE ACCOUNT on spotify.com
Here are the links to stream this album FOR FREE
https://fanlink.to/ave-maria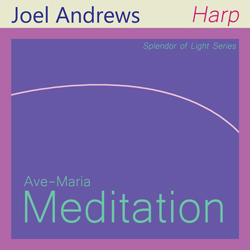 There Is also a FREE, 28 MINUTE VIDEO of the "Ave Maria" harp meditation
(which is the "Prelude No. 1 in C Major" by JS Bach)
at this link:
https://youtu.be/anmxb6ezfuE
Individual tracks from the "Chakra" meditation can also be heard for free, here:
Chakra 1 - Crimson Red
https://youtu.be/ZqT-fDnSScI
Chakra 2 - Saffron Orange
https://youtu.be/1bRxY4BXtn
Chakra 3 - Golden Yellow
https://youtu.be/Xu3hKBA7Sw8
Chakra 4, Emerald Green
https://youtu.be/6ZSF6liUBwY
Chakra 5, Azure Blue
https://youtu.be/2O3tWxoBJbM
Chakra 6, Amethyst
https://youtu.be/jdzgW7gcUDU
Chakra 7, Rosy Pearl
https://youtu.be/gRtn4Y7dWWA
Thank you for sharing this info with your friends!
For more info about Joel Andrews and his many other albums,
Please visit Joel's Facebook page
https://www.facebook.com/joelandrewsmusician/
Email:
goldharp@jps.net
/ Phone
(707) 964-6136
"Ave Maria/Meditation" is a Jewel of Light
The album is available as a digital download in its entirety on the Valley Entertainment website:
https://www.valley-entertainment.com/products/joel-andrews-ave-maria-meditation-edited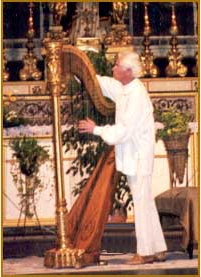 Joel Andrews on Concert Tour in Europe
"Splendor of Light Series"